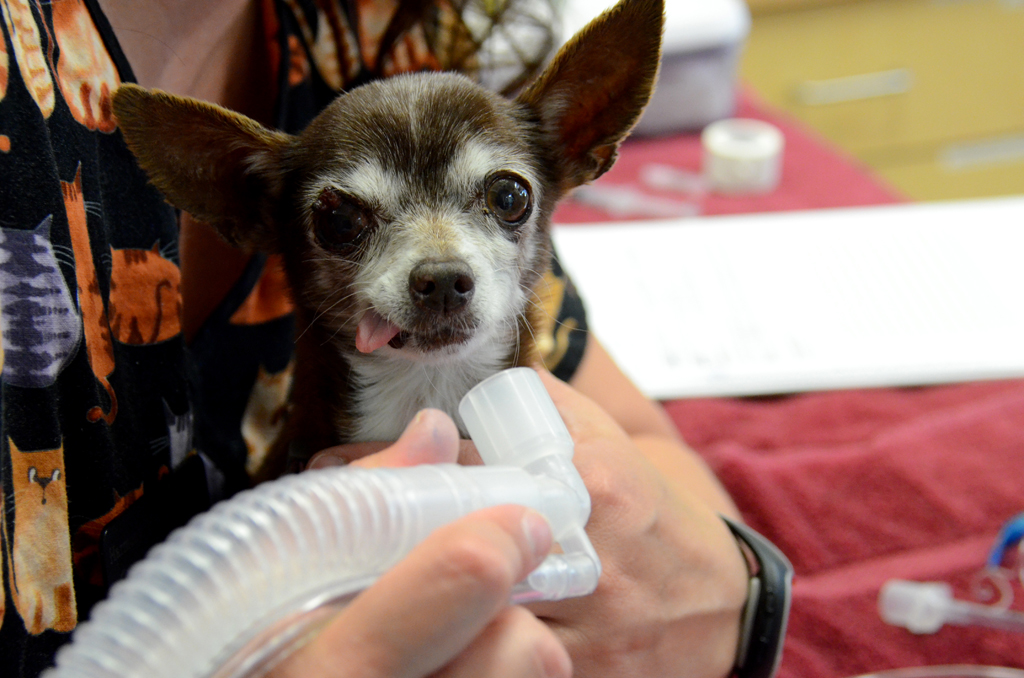 Brandy, is a 13 year old Chihuahua. Her pet parents participated in the Colorado Veterinary Medical Association (CVMA) and our local 9 New Pet Fair. This fair provides free veterinary wellness services to low income families throughout Colorado.
Upon examination it was found that Brandy has a rather large cancerous mammary tumor. As a Chihuahua her life span can be up to 18 year of age. The attending veterinarian felts that Brandy could make a full recovery and have a good quality of life for many years if the tumor was removed.
The Staff at Harmony Veterinary Center donated their time and the Lexie Fund covered the cost of Brandy's medical supplies and after care needs. Brandy's family made a contribution to the Lexie fund that fit within their means and followed the attending veterinarians instructions to the letter.
Today, Brandy has made a full recovery. She is happy and thriving in her dad's arms and the two of them are extremely grateful for the extra years they will have together.