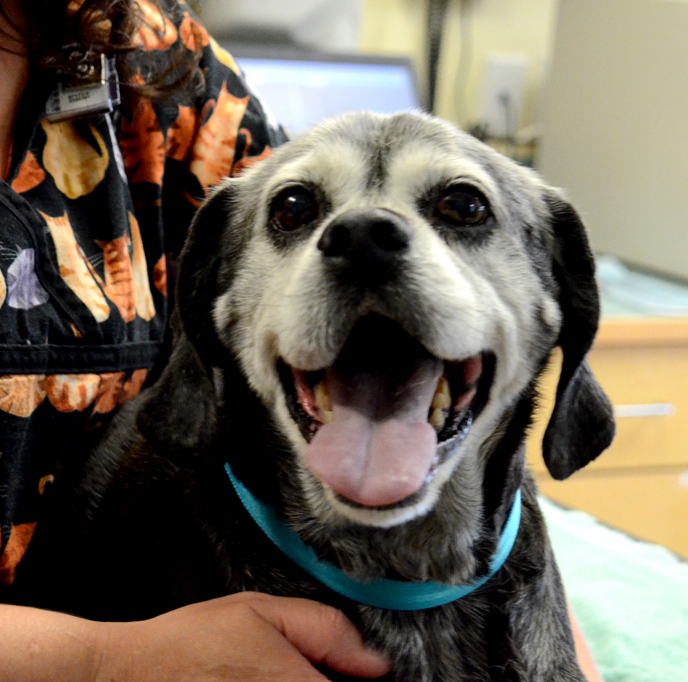 Coal Pucker had a very soar mouth. His breath made itself known to you from about 3 feet away. He was slowing down considerably, his pet parents said he just wasn't himself. His family participated in the CVMA 9 News Pet fair that provided wellness veterinary care for low income families. The attending veterinarian was extremely concerned that Coal Pucker's dental issues were the cause of his low energy and if left untreated they would affect his overall health dramatically, and rapidly.
The Harmony Veterinary Center medical team donated their time and the Lexie Fund covered the medical supply costs and after care. Coal Pucker's family "payed it forward" by making a donation within their means to the Lexie Fund.
Coal Pucker had two abdominal skin masses removed and 9 dental extractions. There were several large abscesses and around the molars of his mouth, which explained the odor. His upper left 3rd incisor was infected around the tooth. Unfortunately, the medical team was unable to remove the entire root. The infection will be gone but his body will either break down the ligament holding the root or the body will resorb the root. Coal Pucker's veterinarians will watch this area closely to make sure there are no problems having the retained root present.
Coal Pucker's parents are so very happy, at his current age of 10 they have added several more quality years to his life by taking care of his dental disease. Coal Pucker has a new happier and healthier life ahead of him. He is more active, vibrant and out of the chronic mouth pain that he was living with.