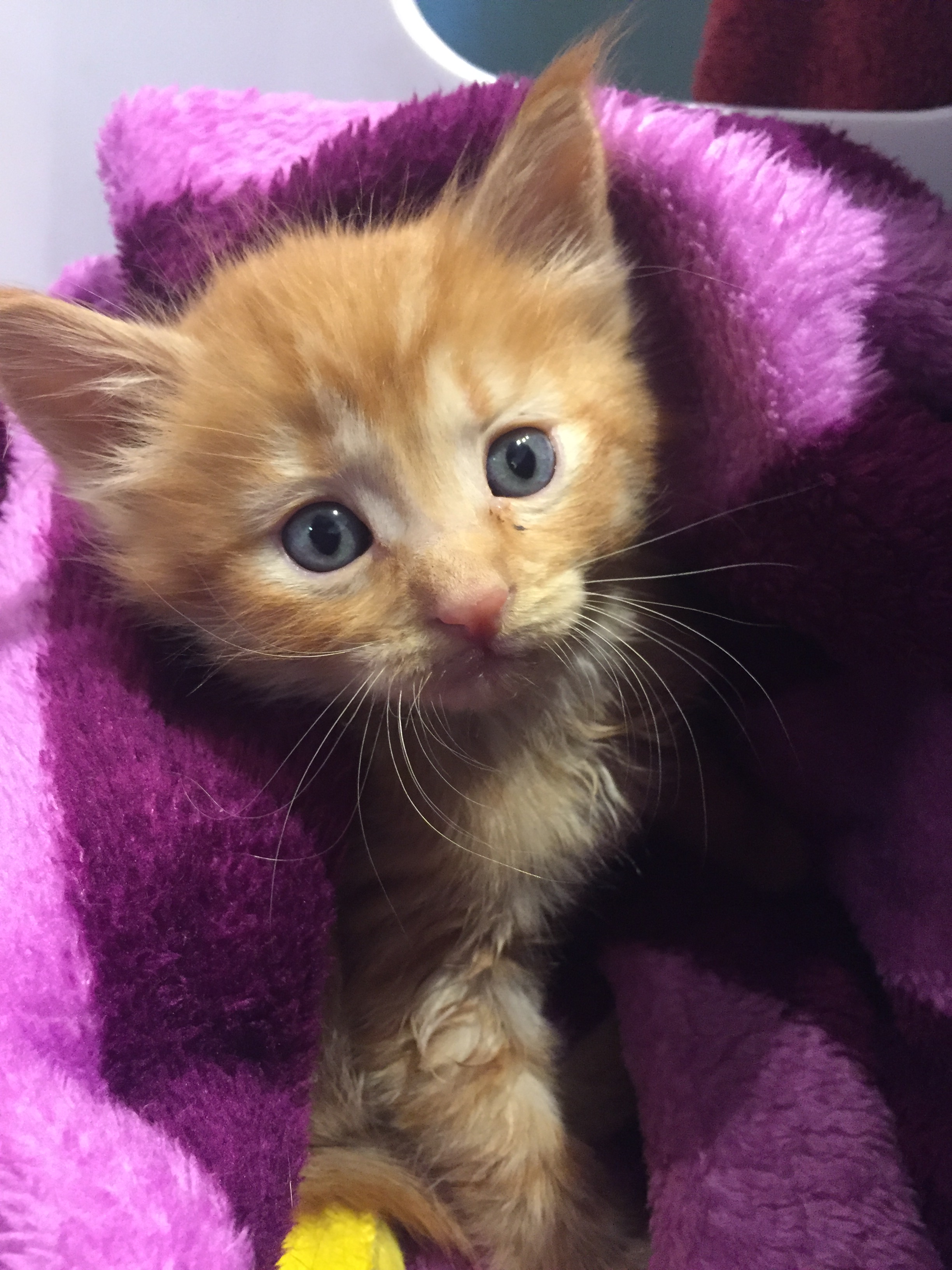 LeRoi showed up at a mechanics shop early one morning. He was three weeks old, brave and the mechanics could not find his mother or any other kittens. One of the men's girlfriend suggested bringing him to Harmony Veterinary Center to be cared for. The Lexie Fund assisted with his vaccinations, worming, neuter and kitten food. The Harmony staff supported him with their time and a foster home until he was old enough to adopt.
The clinic staff had every intention of adopting him out and well…..let's just say it was an adoption failure. LeRoi spend six months coming to and from the clinic. He would spend his days getting to know other pets, playing with staff and taking Mateo's cat tree to climb on.
At home he bonded with his brother Darwin, a husky who loves cats. His mom says LeRoi now thinks he is a dog and doesn't really understand his two kitty sisters.