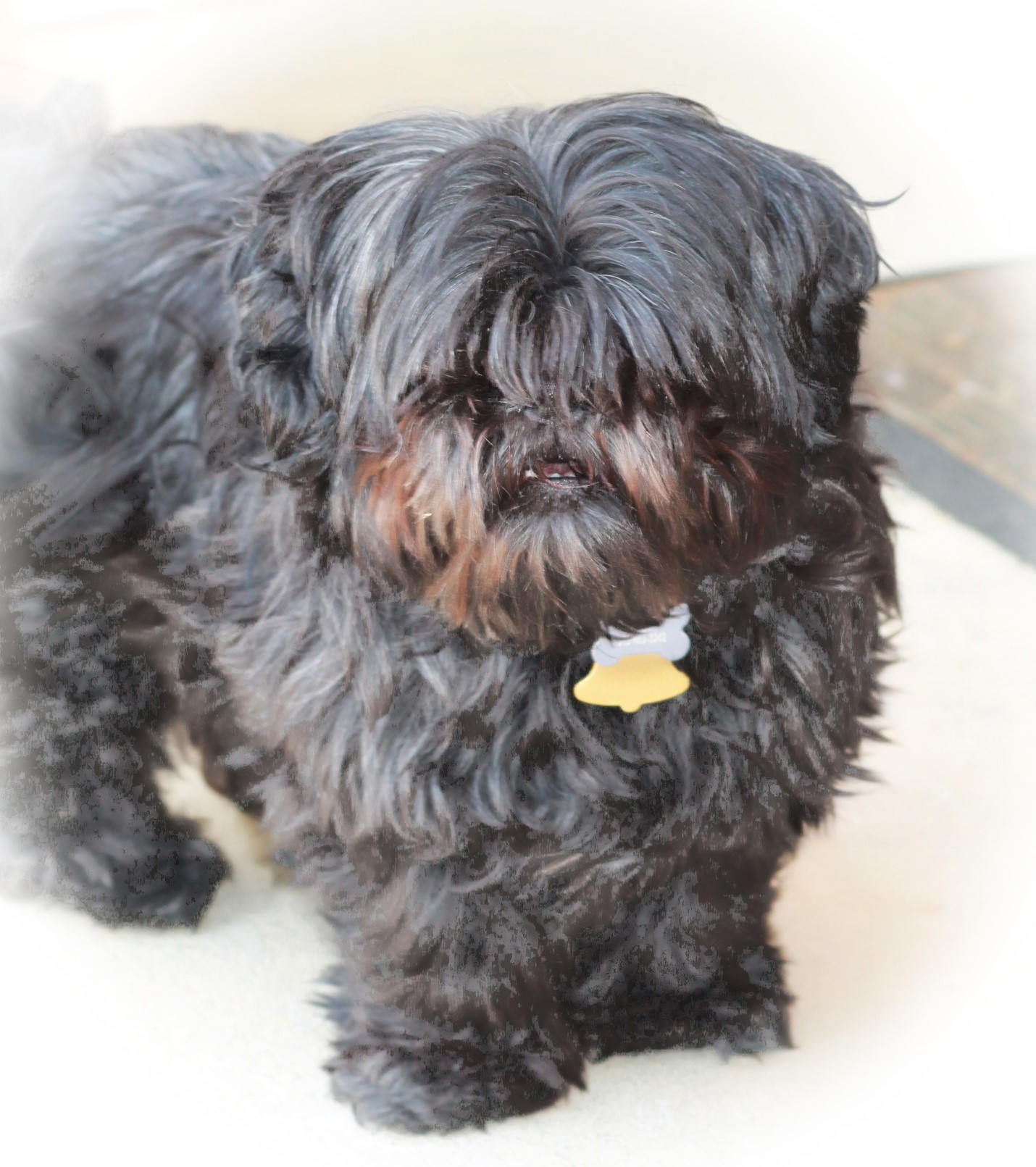 Edgar, is an 8 year old Shih tzu who was living with a severe periodontal disease. It was very difficult for him to eat, his breath made him less cuddly and his parents noticed that he was slowing down a lot. He wasn't interested in playing or even cuddling with his brothers. Edgar was given a complete exam and it was determined the periodontal disease was the most likely cause for all of his changes.
Edgar means the world to his parents. Harmony Veterinary staff donated their time and skills to perform 15 dental extractions, a full dental xray set, and a complete dental cleaning and exam. The Lexie Fund helped cover the the majority of the cost of the medical supplies and his parents covered the rests. They also went the extra mile and helped the Lexie Fund by fundraising for Edgar's surgery. Thank you!
(From left to right: Dr. Brown, molar encased in dental plaque, same molar after surgery, upper mouth decay & rot, dental x-rays showing extent of bone and gum loss.)

Edgar's mom writes: "Edgar came to us more or less by default. He was 2 months old and I had just lost my job. One of my co-workers had been working with the Boulder Humane Society for years, helping to nurture abandoned kittens and get them healthy enough to be adopted.
She heard about 2 Shih tzu puppies that were in need of adoption from an agency in southern Colorado. We already had 2 rescue Shih tzus, but I could not say no, so I said I would be willing to take one, as another friend had agreed to take the other.
We met Edgar near Colorado Springs. He came right over to me and asked me to pick him up. (He has the cutest little whine that says everything!) I did, and I held him on my lap all the way home because he would not let go of me. That did it. From then on we have been inseparable. He loves his brothers Watson and Silas and loves to play with Watson often. He still misses our 17-year-old toy poodle, Kenny, who we lost last year. They napped together and slept together in our bed right next to me at night.
He is more than precious to us and we are forever grateful to the Lexie Fund for helping us keep Edgar healthy."