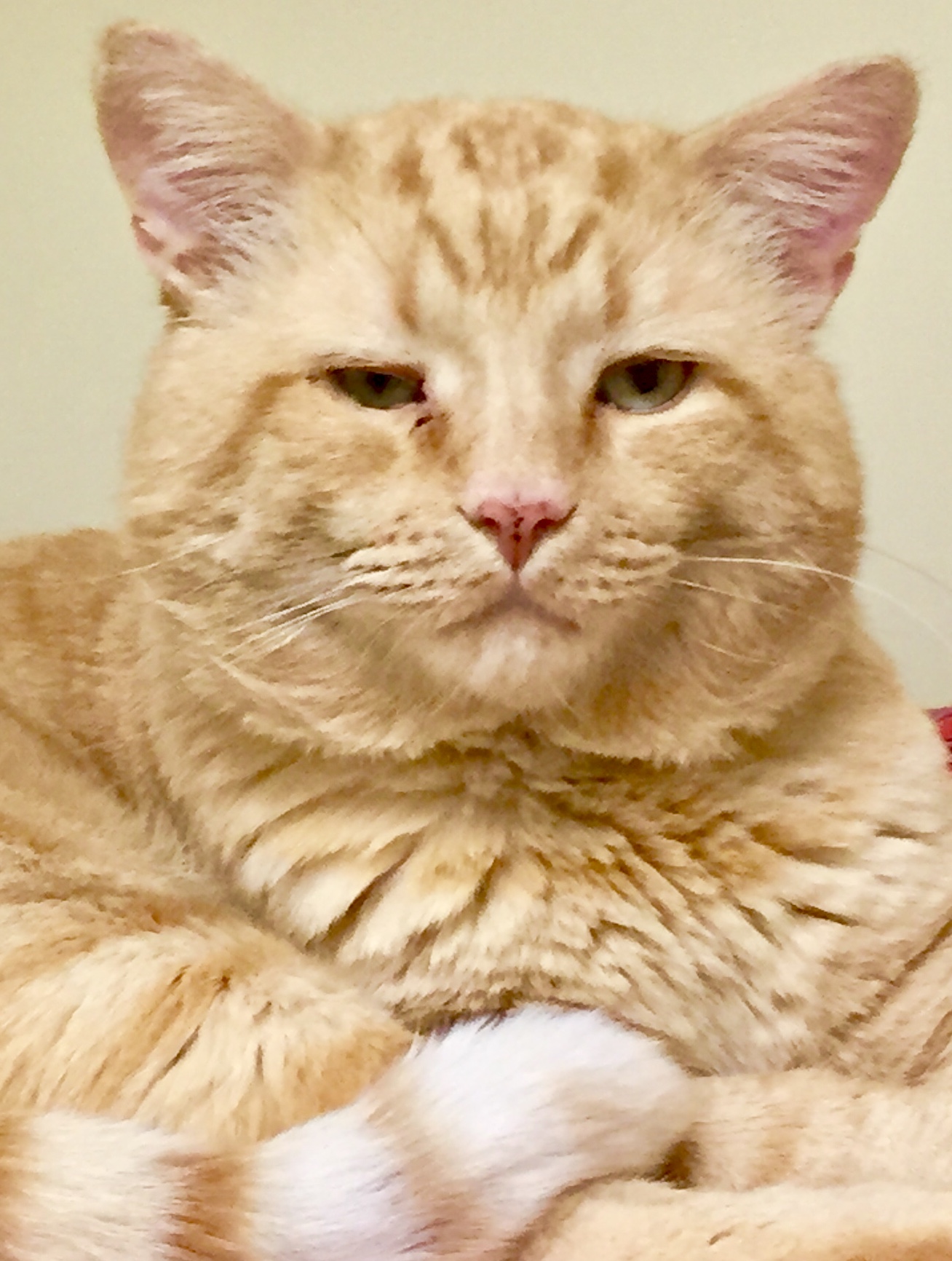 Sir Arthur, is a big 2-3 year old male cat that was found on the street by a good Samaritan. She had noticed his eye was bothering him and that he was looking worse and worse over the months she was gaining his trust. When he arrived at Harmony Veterinary Center he was in pretty bad shape. He was starving, had multiple fight wounds, and his eye was so crusted over he could barely open it.
Lexie Fund stepped in and the Harmony Staff donated their time and skills to bring this guy back to health. He lived at the clinic for about six weeks before they could find a foster to begin his transition to a house cat. The doctors at Harmony are sure he was a street cat.
His eye was infected and also has a condition that is called Entropion, a condition where the eyelashes/and lid turn inward toward they eye. Thank fully this condition can be corrected and we are all ever so grateful for Dr. Hammond and his wonderful staff at the Veterinary Eye Clinic for performing the surgery on Sir Arthor.
The Harmony Veterinary Center staff also provided Sir Arthur with all his vaccinations, he was neutered and had his teeth cleaned and examined before he went to the foster family.
At his foster family he has been living with a 5 year old little girl who likes to dress him up, and he likes to watch over her as she sleeps. He has 3 dog friends that live with him and has adjusted to domestic life wonderfully. However, just like most feral cats he still needs time before he will like being picked up or cuddled. He is affectionate and he does have bit inhibition. Although, he does use his mouth to warn you to stop what you are doing. This habit will fade over time with training, and his desire for a lap and cuddles with grow. It is preferred that his new home be with a family experience in feline behavior.
Sir Arthur will make a great companion, he is highly intelligent, dignified and is ready for adoption to a forever home. Please contact Harmony Veterinary Center at 303-432-8551, ask for Stephanie, if you are interested in adopting him.