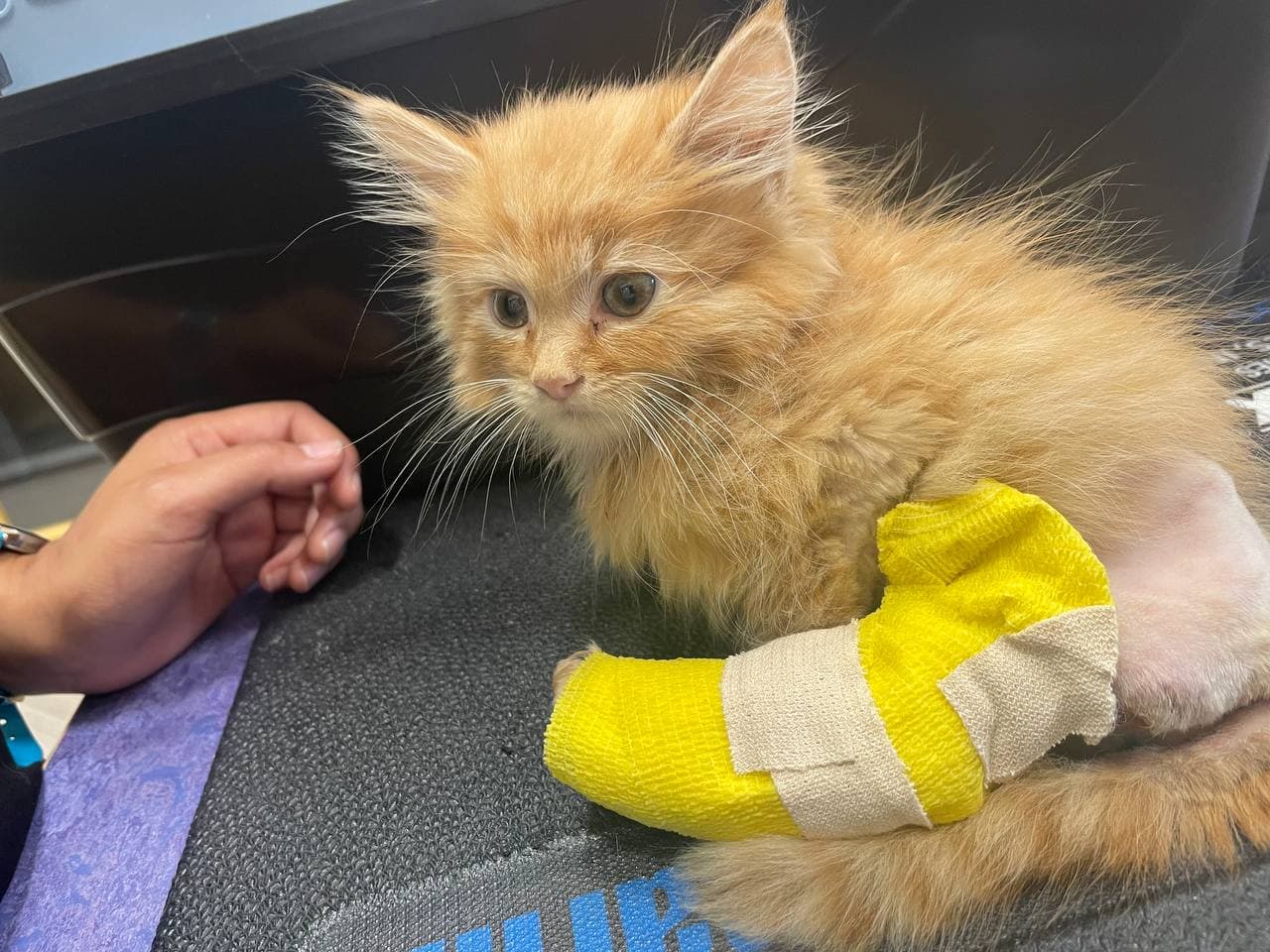 Chester, a young kitten, was found in a park with a severe leg injury and hundreds of maggots on his exposed bone.
Almost Home Adoptions
rescued him and he was stabilized at an ER, but his infected leg needed to be removed. After two days of pain medications and feeding to get his strength up, Chester arrived at Harmony for surgery. To make this life-saving procedure happen, Harmony staff came in on their off time and donated the hours, Harmony donated the facilities and supplies, and Lexie Fund picked up the rest of the bill.
Chester was very anemic and at just 1.43 pounds was so small that anesthesia was tricky. However, Dr. Carly and our surgical nurses were able to stabilize him to amputate the leg. Twenty-four hours post surgery Chester is sitting up, eating well and running on his three legs. It must be such a relief to be out of the pain caused by a broken, infected leg. Kittens are amazing at recovery and managing with three legs, so he should be running around like a crazy kitten in no time. Watch as he walks for the first time on three legs:
Chester walking post surgery 8.16.21
Thank you to
Dr. Carly,
Veronica
and Liz for their time and expertise in making this success story happen.